Tutorials
QuickTime 7 Pro: H.264 video for mobile devices and HTML5
The Pro version of Quicktime allows you to compress videos for mobile devices (iPhone / iPod Touch / iPad / Android Smartphones and Tablets, etc.) and HTML5 with excellent quality.
Tutorial requirements:
- You must have Flash QuickTime 7 Pro installed in your system.
NOTE: The user interface of the following screen captures may be different than yours, since it depends on the operating system your are using (Windows XP, Vista, Mac OSX, etc).
Regarding HTML5
Although it is also supported on most modern desktop computer Web browsers, it is more widely used for playing back video on mobile device because these devices, normally, do not have the Flash plugin that is present on almost every desktop computer Web browser (Flash-based video players continue to be the preferred way of playing back online video on desktop computer browsers). Today, most mobile devices have Web browsers with HTML5 support.
1. Open the source file with QuickTime Pro.
Check out the file formats supported by QuickTime in this page: http://www.apple.com/quicktime/pro/specs.html.
NOTE: We recommend to use a source video file with the highest possible quality.
2. Go to "File" / "Export"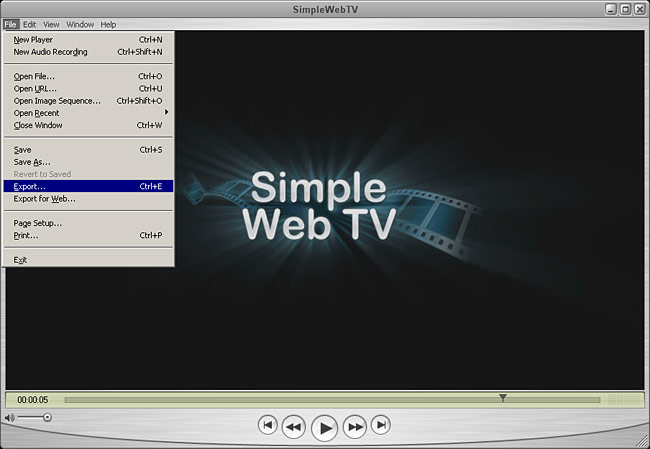 The export window will open...
3. Select the "Movie to iPhone" option in the Export dropdown.
4. Enter a name and select destination folder for the compressed movie.
5. Click "Save" to start enconding the video.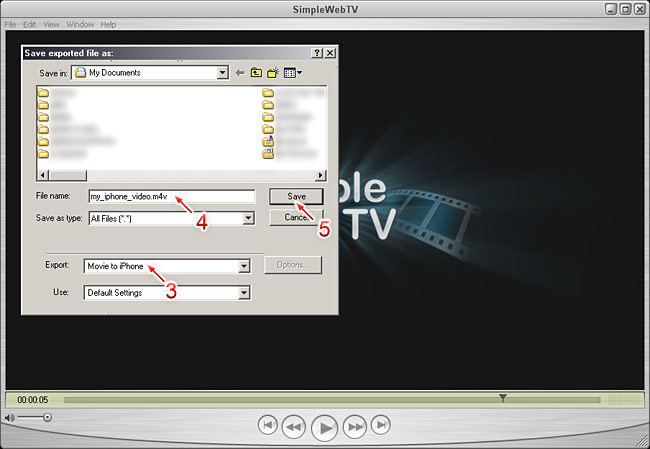 The Export Progress window will appear.




Done! This process will create a video file with .m4v extension that you will be able to upload to the WebTV.